Throughout my architectural education theories and practices of building typologies was engrained upon me. One of the items that I am considering today is that the shape of the building actually can have a long term effect and should be considered as you make up your pro's and con's list. In a way this is more like a case study. I'll give the statistics for two buildings and then we'll do a comparison at the end.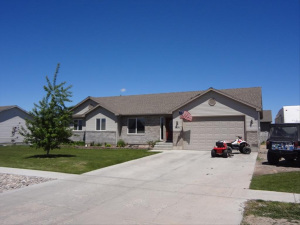 House 1:
This is a typical ranch style home in Idaho Falls area.
2700 SF
approximate exterior surface area is 1232 SF (minus basement)
Roofing area is about 1350 SF (plus slope)
Total exterior surface area 5164 SF
Those are the only numbers I'm looking at for this quick architectural study, because what I'm interested in is maintenance costs on whatever you select and how its going to effect you in the long run.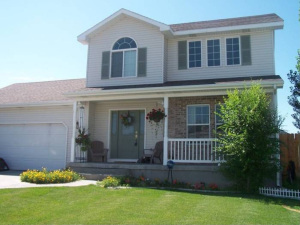 House 2:
This is a typical 2 story home in Idaho Falls area
2700 SF
approximate exterior surface are is 1920 SF (minus basement)
Roofing area is about 900 SF (plus slope)
Total exterior surface area 4680 SF
On both of these it should be noted that I am ignoring the garage as if its not there.
Heres what is interesting to me and could mean some cost savings if you are getting some architectural plans done, designing your own home, or in the market to buy a home. By selecting the 2 story option which is uncommon for this area you could be saving yourself in the long term maintenance factor. The home that I live in is brick on the first floor and metal siding on the second floor. Those are going to last for a very long time. Whereas the roofing won't. Idaho Falls region with its windy climate rips our asphalt shingle roofs up in about 15 years. This equates in my mind to you spending about 33% more every 15 years to get that taken care of.
I know that this isn't taking everything into account but the traditional way to build in cold climates is to keep things as central as possible so that the heating source would be able to effectively take care of a building. It also minimizes the total surface area (roof, walls, and bottom floor) so you have less heat loss. In this example that surface area is about 10% less. It would be great to find a case study where they've take 2 similar buildings and done a controlled experiment to find out which one is the most cost effective. I would be curious what other people think about this topic and what other ideas are floating around out there.
Greg Croft
Your Architect. Your REALTOR®.
Sage Leaf Group, Silvercreek Realty Group
SageLeafGroup.IdahomeFinder.com
208-252-6446