This is a bit of a continuation to my last topic which was on reducing cost of housing. The main take away there was that if we reduced our lot sizes, along with the size of the homes on them, we could help reduce the cost of the housing itself. The goal being to create housing that is affordable by the old, yet wise principle of 2.5 times your income. In this article I am introducing an idea that has taken off pretty strongly in some areas, New Urbanism.
Now New Urbanism isn't really new but more of a nod back to older neighborhoods that weren't centered around the car but rather around the people that lived there. The best New Urbanism Community that is nearby would probably be Daybreak in Utah. The idea is that a community consists of the following items.
-A defined center such as a square, a green, a playground etc.
-All housing to be within a 5 minute walk of the center or about .25 miles.
-Variety of housing options, attached, detached, townhomes, apartments, etc.
-Edge of neighborhood should have shops and offices.
-Elementary school should be close enough for kids to walk to school
-Playgrounds within 1/10th of a mile of all residences.
-Narrow streets with trees (This automatically slows traffic down putting streets back into the hands of pedestrians)
-Buildings are also located close to streets which better defines the area.
-Alleys are provided for parking
These communities should create more interaction between the neighborhood while also allowing the diversity of ages and income levels to mingle. We should consider these types of elements as we continue to develop and grow- whether that's here in Idaho Falls or anywhere abroad.
On a side note but also very on topic I wanted to share this community plan which in a way could be seen as meeting many of the goals and criteria taken from new urbanism but on a much smaller scale. This is by Green Sand Inc. and was part of the Portland Courtyard Housing Competition years ago.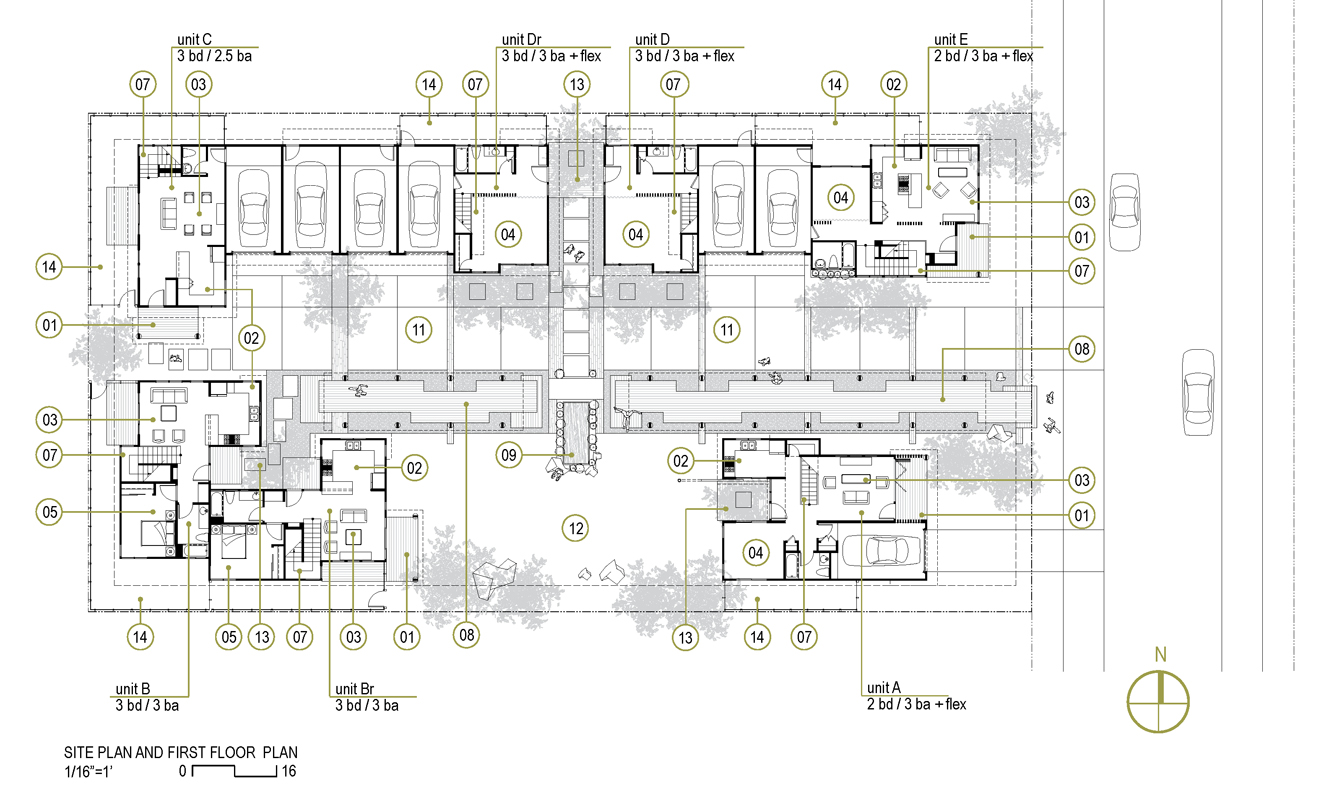 In reality we are looking at the site plan and thinking about how neighbors would be interacting in that space. It truly contains zonal spaces; public, semi-public, semi-private, private. It would be interesting to see small projects like this go up here in the greater Idaho Falls area. I would have loved to live in a mini community like this right out of school.
Greg Croft
Realtor, Architect
Silvercreek Realty Group
SageLeafGroup.IdahomeFinder.com
208-252-6446