As a REALTOR®, I am occasionally asked about buying or selling lots. With these individuals that are looking at land location matters more than anything else! With land they will also be looking more closely at schools, public services, land features, views. Those are the things that are potentially important to buyers, without those things the land is not going to be worth very much.
The land market is also much less active, lots can sit for a year or two before the right person comes along willing to spend what the land is worth with its views, utility access, etc. That being said you have to be patient!
These factors also lead to a larger difficulty in pricing the land. Not so much of a problem in a neighborhood where every lot is going pretty quickly, but get into a rural area where its been decades since anything has shown up on MLS… difficult! There are still good ways to get the land priced fairly and accurately it just takes more digging for your REALTOR® to do.
Talk to the neighbors. I just listed two three acre lots here in Idaho Falls that a builder owns (he will be the builder). In this situation there are unique characteristics that aren't on MLS such as the neighborhood having potential access to both a gun range and retired gravel pit for 4-wheeling (with permission of the neighbor who owns them, and I think a liability waiver).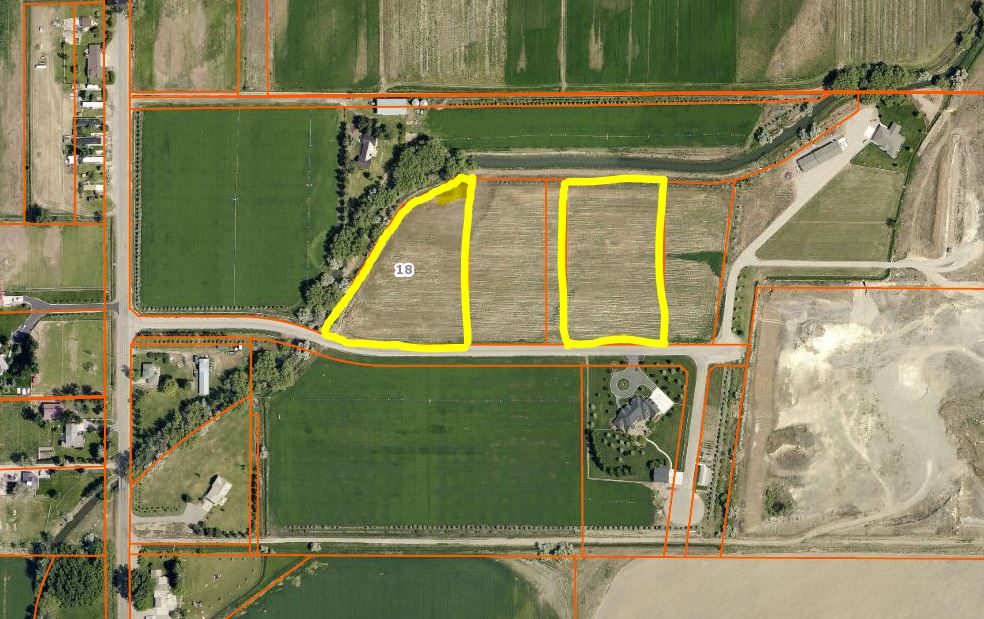 These are the two lots, they have great views of Taylor Mountain, utilities on road, lots run along a creek and have water rights, the gravel pit is the bottom right, the gun range is top right. County snowplow comes into the road as well as school bus. With how its subdivided you can only get 6-7 total homes in here so there's never going to be that much traffic.
Looking for Lots? I've set up some quick links for you!
Idaho Falls Lots, Shelley Lots, Ammon Lots, Rigby Lots
Greg Croft
Realtor, Architect
Silvercreek Realty Group
SageLeafGroup.IdahomeFinder.com
208-252-6446