It is every architects dream to one day design there own home. At least I think that is one of the requirements to be an architect. However we don't generally aspire to a spec type of home so it can be a very difficult thing to under take. I myself would love to design and build our own home….someday.
Today we are feauturing an architect that some people have actually heard about. Or maybe you've at least seen one of the houses done by him. Frank Lloyd Wright. Wright is one of the most famous architects in US history. He is credited with the development/ creation of a housing type called "Prairie Style." He is also very famous for this house, "Falling Water."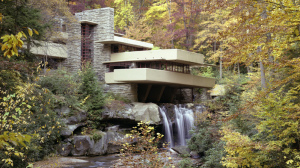 That is an image that many of you may have seen before. I do have to say for being finished in 1939 it still holds me in wonder. Sorry, sidetracking. Today we are going to be looking at Frank Lloyd Wrights house that he lived and worked in for quite a while.
Wright built his home in about 1885. It served as both a work space and residence for him and his family. He had a number of employees and so you will notice that it is not typical in many features because it really did serve as an office in addition to being the family home. It has had a few additions over the many years but looks pretty impressive based on its age. Let me know your thoughts.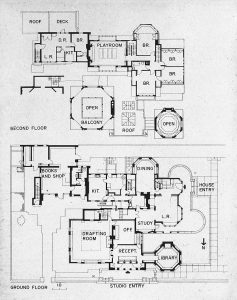 Greg Croft
Your Architect. Your REALTOR®.
Sage Leaf Group, Silvercreek Realty Group
SageLeafGroup.IdahomeFinder.com
208-252-6446