This Friday Floorplan is a plan from 1916.
It's approximately 1600 square feet. I would describe it as being very typical farmhouse for the Idaho Falls region.
The description from the architect back then was…
"In this design we have had in mind the English cottage of the present day. The steep roof, prominent chimney, the small pane windows and the general restfulness of the lines combine to give the house a decided dignity of appearance. In the floor plan, the most important feature is the side terrace. The corridor, light and airy, giving upon the terrace and centering upon the fireplace, dignifies the interior of the house. Passing thru it from the living to the dining room, or vice versa, one receives an impression of pretentiousness not possible in the usual adjacent arrangement of the two rooms. The kitchen can hardly be improved upon."
Common to house plans of the teens is the Jack-and-Jill style bathroom connecting the two bedrooms. Another unique feature in this home is the Sun Room connecting the living room and dining room. Back when this home was in production (1916) this home would have set you back about $2,500-$3,000. Thats 100 years ago. What do you think this house will cost in 2116?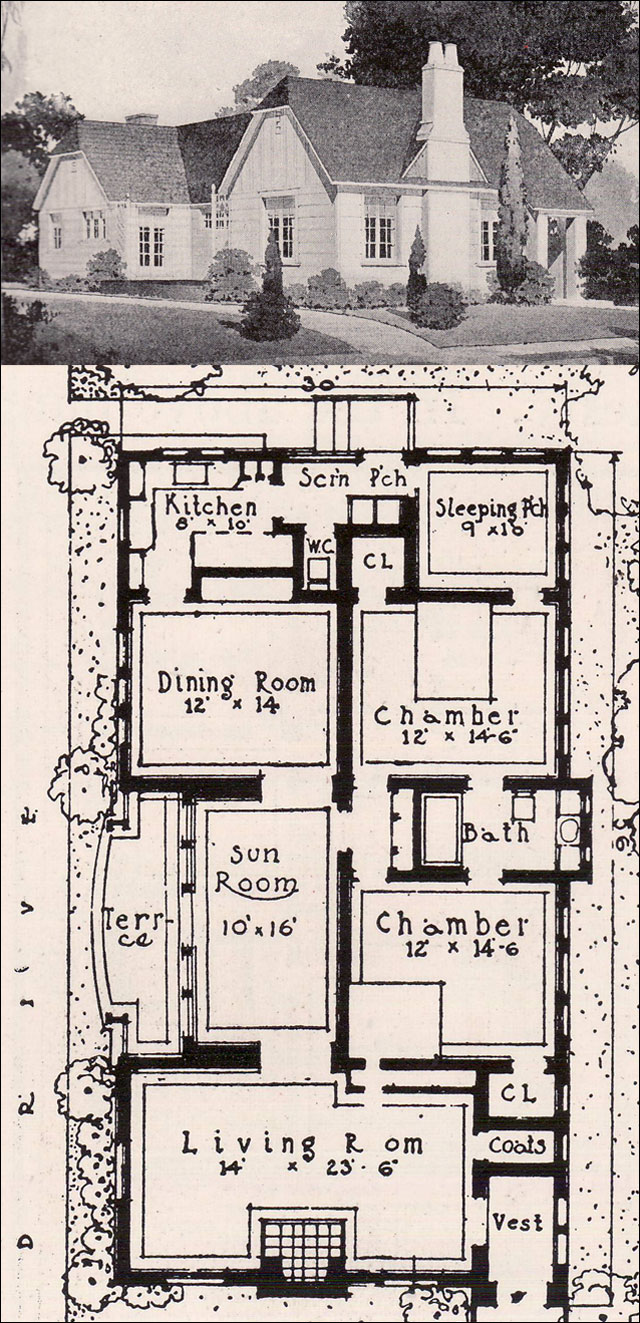 If you have a house that you live in that is this plan or very similar send me a picture or share it.
Here's to old house plans!
Greg Croft
Your Architect. Your REALTOR®.
Sage Leaf Group, Silvercreek Realty Group
SageLeafGroup.IdahomeFinder.com
208-252-6446