This Friday Floorplan is much more modern than our kickbacks to the 20's. I came across it a few years ago and fell in love with alot of the features and immediately went to work revising it. Sadly, I don't have my adjustments anymore, however, its a great floorplan as is. I would still make adjustments to it though if I ever found the right lot for it. It would fit really well in some of the numbered street neighborhoods here in Idaho Falls.
This home was really designed for a narrow lot. Its 40′ wide, and 91′ feet deep. This is the description from Rick Garza the architect on the project.
"Sometimes homes are designed and built on lots in neighborhoods that have been around for years. One of the goals of designing these homes is to plan them more efficiently while creating an appearance of spaciousness and abundance. A clever way to accomplish this is by designing efficient spaces and combining uses to create a large, open feeling. A common approach involves merging the kitchen, family, and breakfast areas into a single great room.
Another tactic involves introducing elements of outdoor living. For example, we will position a courtyard/motor-court combination so that the family, kitchen, and breakfast areas open up to the outdoor space, offering a great view of a cobblestone courtyard through a series of glass doors.
One such home is Collinwood. The project is designed on an existing lot, 50 feet wide and 125 feet deep. It is comprised of a foyer, dining room, butler's pantry, powder room, kitchen, breakfast area, family room, utility room, master bedroom/bath, two-car garage, three bedrooms, loft, and game room with a porte cochère and motor court — all in a 3,483-square-foot air-conditioned envelope. At first glance, the home appears to be significantly larger than it actually is. However, because of the creative and combined use of spaces, the home is spacious and elegant and very livable for today's family."
The motor court really would function as a court yard and adds so much living space to the house. Nearly every room opens up to the courtyard which I think is great. I imagine some large sliding glass doors or folding glass walls to really open up the space and adding an outdoor kitchen area close to the lot line. There are minor adjustments I would make to the floorplan but thats more of a matter of personal preference.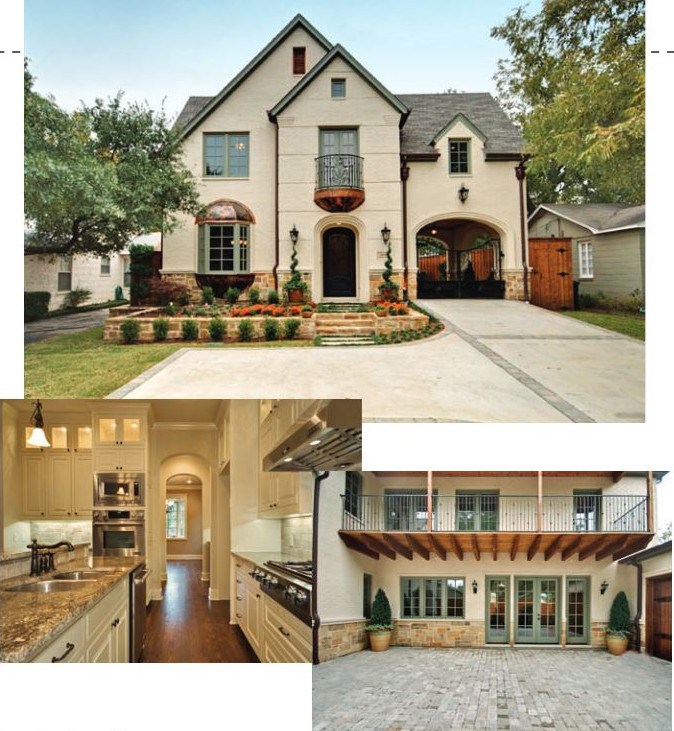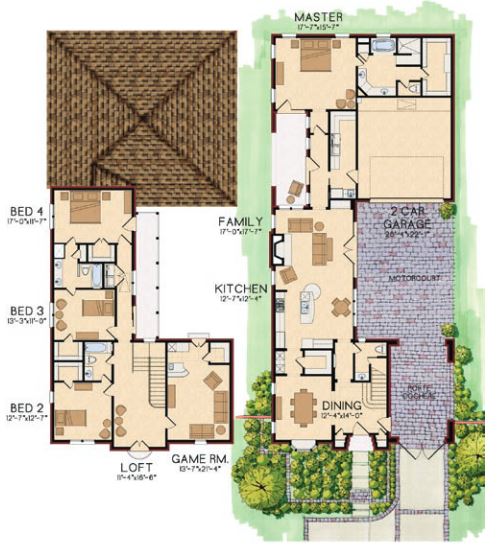 Greg Croft
Your Architect. Your REALTOR®.
Sage Leaf Group, Silvercreek Realty Group
SageLeafGroup.IdahomeFinder.com
208-252-6446